NEWSFLASH!
Statements Clothing |15/11, 2023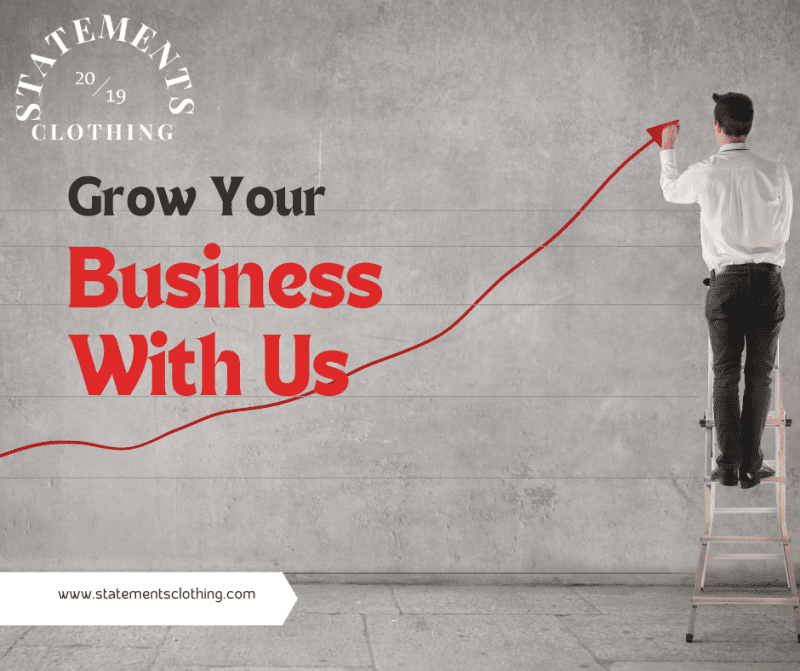 Statements Clothing Takes a Bold Leap into B2B Arena,
Unveils Distinctive Corporate Profile Wear
In a strategic move aimed at catering to businesses with a flair for individuality, Statements Clothing, renowned for its unique B2C offerings, is stepping into the B2B realm. The fashion-forward company is set to redefine corporate profile wear, placing a spotlight on companies that aspire to make a bold statement through their clothing choices.
Traditionally dedicated to serving the individual consumer market, Statements Clothing is now extending its expertise to meet the growing demand for personalized corporate apparel.
What sets the company apart in this venture is its commitment to treating every company's needs as a unique mission, thereby taking the edge over competitors. Unlike other providers in the market, Statements Clothing is positioning itself as the go-to choice for enterprises that want to go beyond the ordinary and make a lasting impression.
With a keen eye for design and a reputation for crafting garments that speak volumes, Statements Clothing is well-poised to revolutionize the world of corporate attire.
The company understands that in today's competitive business landscape, projecting a distinctive image is crucial for success. By offering tailored solutions for companies that wish to showcase their unique identity, Statements Clothing is aligning itself as an essential partner for those seeking to elevate their brand presence.
Our expansion into the B2B sector is driven by a desire to empower businesses to express their personality through clothing. We believe that corporate attire doesn't have to be generic; it can be a powerful tool for self-expression and brand differentiation. Statements Clothing takes pride in taking the edge over competitors by treating every company's needs as a unique mission,says Nikki Svensson at Statements Clothing.
The company's new venture includes a diverse range of options, from bespoke uniforms that reflect a company's ethos to stylish promotional apparel that employees will proudly wear inside and outside the workplace.
By offering a personalized approach to corporate clothing, Statements Clothing aims to help businesses foster a sense of unity among employees while leaving a lasting impression on clients and partners.
Statements Clothing's foray into the B2B market marks a pivotal moment for the company, showcasing its adaptability and commitment to staying ahead of industry trends.
As businesses increasingly recognize the value of a unique brand image, Statements Clothing is set to become a trailblazer in providing tailor-made solutions that allow companies to make a statement not just through their products or services but through their attire as well.
For more information about Statements Clothing's new B2B offerings and to explore the possibilities of distinctive corporate profile wear, please send your request to [email protected]
All The Best!
Team Statements